Fine Brands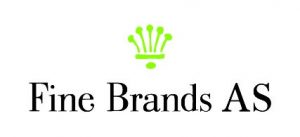 The wine company
Fine Brands is a unique import wine company in Norway and also part of a rather unique set-up in the region.
Operating like a premium organisation selling a well composed and focused portfolio of fine wines both on and off trade.
While still being very quick to action with hands-on management and well trained and experienced sales and marketing staff, we have the resources and effectiveness from being part of Toast Group in Norway and a successful group in the Nordic region.
Core valuea
PASSION | KNOWLEDGE | EFFICIENCY
Passion
For us passion is a key word.
Passion for the products we sell, which makes us want to know all about it.
Passion for finding the the most effective and efficient marketing initiatives.
Passion for developing sales and the business with our customers.
Passion for the business we work in.
Knowledge
Our team have a solid industry experience, ranging from sommeliers to sales, marketing and international top management.
We know our markets and their respective mechanics, challenges and opportunities
We have a proven track-record of building brands to leading positions.
Efficiency
There's only two ways to improve the results of your efforts and investments, you are either more efficient or more effective. We aim to be both!
We have our own special marketing tools.
We have top-class distribution solutions.
We have the benefits of a truly large company, but the speed, passion, personality of a smaller one.
Covering all channels
We cover both off trade and on-trade as well as the duty-free channel.
The major part of our volume is coming from the retail side, but on- trade is a very important part of our business.
We have a portfolio with many unique, and also must-have brands, enabling us to have a very broad on-trade presence
This was a very brief introduction, we are looking forward to discuss further what our passion, knowledge and efficiency can do for your business.